Let's celebrate the release of the sim with a press review.
Ready to take off?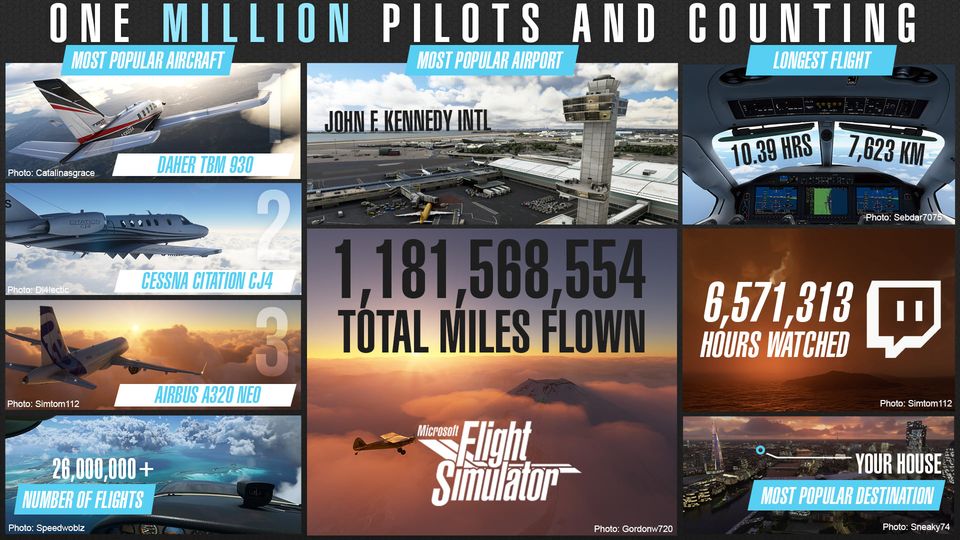 100% - IGN
"Legitimately incredible. It's difficult to fully describe how amazing it feels to jump into a plane and have the freedom fly to and from literally any place in the entire world."
5/5 - The Guardian
"Wherever you go, this game captures the wonder of flight, and the spiritual and emotional rush of seeing the world in a different way."
10/10 - VG247
"It's a technical achievement and an excellent training aid, but it's also a brilliant piece of escapism, transcending its purpose as a tool to become something far more widely enjoyable – and I can't recommend it enough."
18/20 - Jeuxvideo.com
"The world as never seen before"
9/10 - Everyeye.it
"The work done by Asobo and Microsoft on the technical and simulative front is in fact simply colossal and must be rewarded as it deserves..."
90/100 - PCInvasion
"The most complete out-of-the-box package that out of any flight sim ever."
9/10 - Gameblog
A reference which will undoubtedly establish new standards in the the civilian flight simulation of the decade. Checkmate!"
4.5/5 - TrustedReview
"A triumphantly ambitious venture which pushes the boundaries of photorealism in the gaming medium."