From light planes to wide-body jets, fly highly detailed and stunning aircraft in an incredibly realistic world.
"Once you have tasted flight, you will forever walk the earth with your eyes turned skyward. For there, you have been, and there you will always long to return." - Leonardo Da Vinci
Check out Microsoft Flight Simulator official website.
―――
Now available on Xbox Series X|S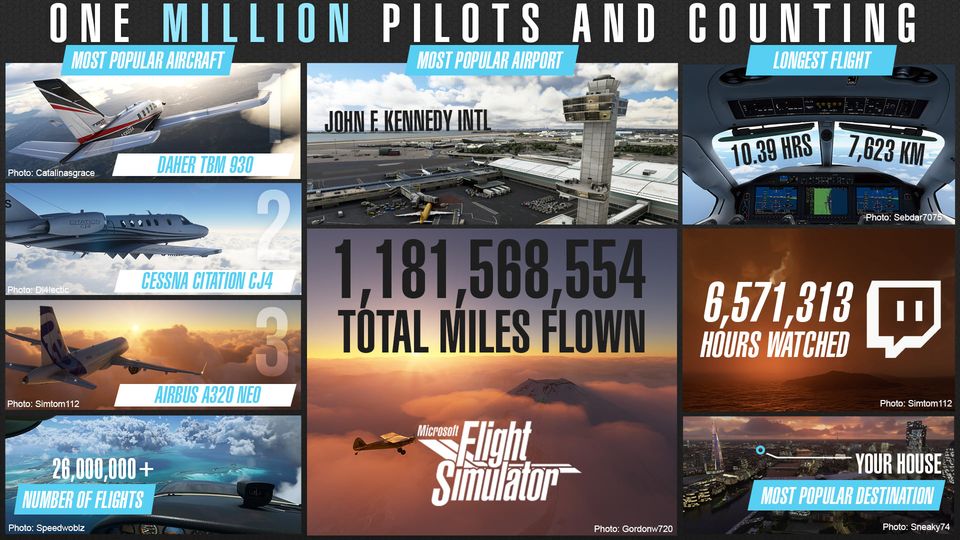 Support
Need advice to launch the sim? Ask a question or provide feedback?
? Please read first here - Download & Installation guides? Please read this. 
? If nothing solve your problem, please send a ticket to our mates from the support team: support@flightsimulator.zendesk.com. Don't forget to join a MSinfo and DXdiag to spot where the crash is coming from.
Nominations & Awards : Check the full list here.


See you in the sky, pilots ✈