Holoforge is looking for his new Cloud Programmer!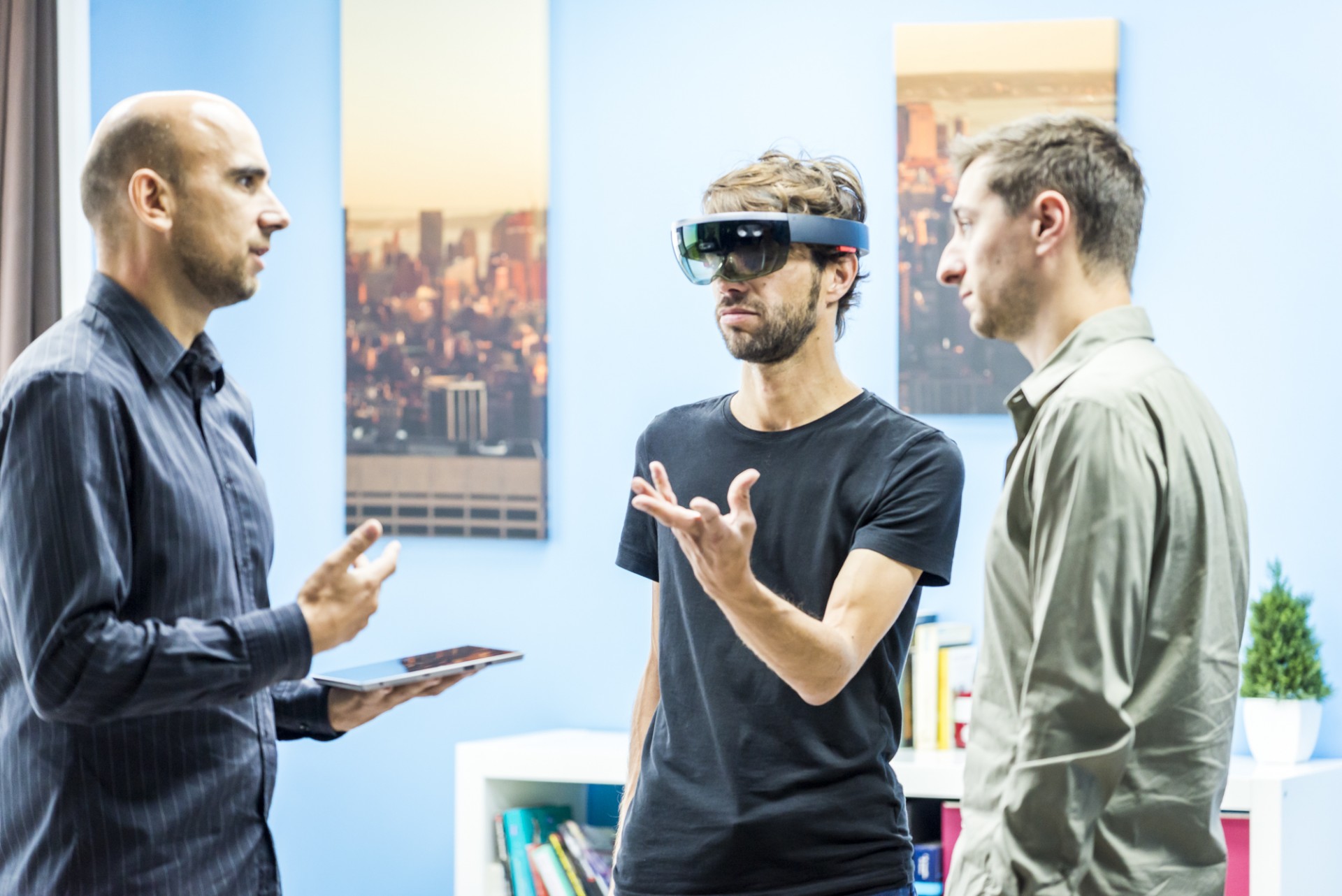 If you're sensitive to new technologies, like coffee and to surpass yourself then keep reading, you'll be interested!
We are looking for a talented Cloud Programmer to work on our projects Hololens, Microsoft's mixed reality headset.  
Holoforge.IO is the department at Asobo studio in charge of developing applications on HoloLens since 2011, in BtoB or BtoC. It is a question of joining an ambitious and pioneering team in the holographic world, which brings concrete answers to the needs of large French and international groups (aeronautics, energy, training, etc...).
We are therefore looking for profiles who are particularly passionate and curious, eager to discover this innovative sector in which you mustn't be afraid to learn!
YOUR PROFILE
As we are a team on a human scale, this project will require you to be very autonomous and proactive in your work.
- You are a graduate of an engineering school or have a 5-year degree in computer science
- You have at least 1 year of significant experience as a Cloud Programmer.
- You have good oral and written communication skills
- You can work in an environment subject to high quality and confidentiality requirements
- You're a self-evaluator and you love a challenge
YOUR TECHNICAL SKILLS
- You are aware of the Cloud Services made available by the main providers (with an Azure preference)
- You master programming in typed languages (Typescript, C#, Java, ...)
- You have experience in deploying back-end frameworks (Node, .NET, ...)
- You know about front end frameworks (Angular, React, ...)
- You have database knowledge (MongoDB, SQL, ...)
- You are familiar with DevOps tools (continuous integration, deployment, testing, ...)
- You know how to develop in an agile environment
Do you recognize yourself? Then this challenge is for you! Here are more details on what will be expected of you.
YOUR MISSIONS
- You will be in charge of giving recommendations on the technology & architecture for the Cloud HoloForge service
- You'll have to develop this platform and ensure its deployment
- You'll be responsible for interconnecting with external cloud services
- You will develop APIs for our internal services
- You will develop the administrator back-office
YOUR APPLICATION
So far you're following us? If so, don't hesitate to fill in the contact form below with your CV and cover letter (and a link to your website, or other projects... whatever you want! ).
If you want to get to know us better, take a look at our Instagram. Or you can also visit our LinkedIn, Facebook page, or Twitter account, there's a lot to discover about life in Asobo! And you'll see, sometimes we make pancakes!
See you soon!
The Asobo team