We are very happy to support again the INSA Toulouse engineering school team.
The Cup will happen from May 24th to 28th @Roche-sur-Yon. The participants will travel to the "Moon Village !" for a mission on the surface of the moon ;p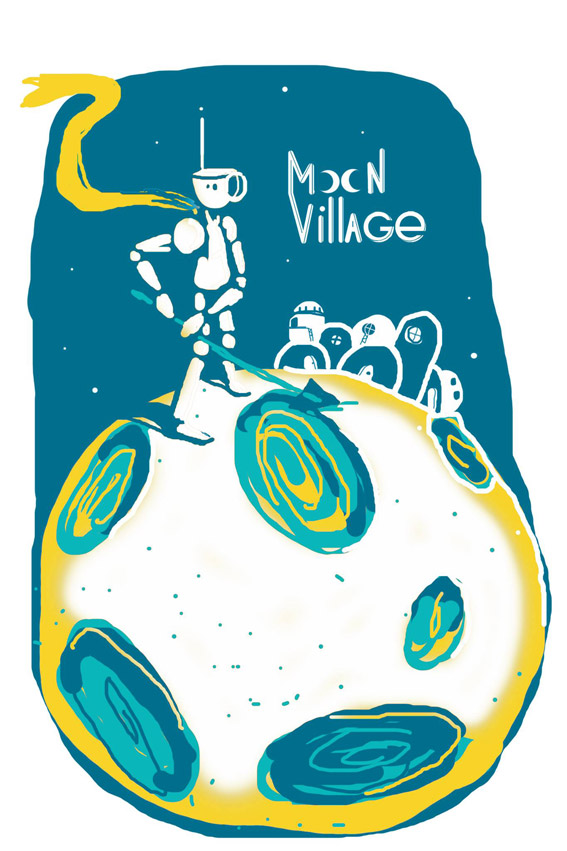 INSA team explains us how their main robot will operate.
"The main clamp will grab, flip and keep the cylinders. Inside the robot, we have designed two special areas to host the cylinders. The aim is to bring them back to tracks at the center of the playspace and to place them there.
Behind the robot, two other clamps will grab Styrofoam balls, put them inside the robot, then release them in the start zone.
Then, the third event is the "Funny Action". We chose to launch a rocket at the 90th second of the match. To do so, we have placed a saw blade which will be bowed throughout the match. At the very 90th second, the blade will be released, and will hit the rocket at the top of the robot.
Concerning the whole creation process, the printed circuit boards are still under development, particularly the power supply and servomotor control boards.
Our programmers are beginning simulation testings to anticipate all the robot control scenarios.
Next step : we will build up the robot when we get the sheet metal parts.

Robotiquement vôtre, Le Club Robot INSA Toulouse."
The whole Asobo Studio team wishes you luck and success!