With 5 years of experience on holograms, we are pioneers in the mixed reality era, always on the lookout for new talented people to join us in crafting the future of holographic computing.
We are looking for a Producer / SCRUM master whose mission will be to take part in the organization of business applications' production.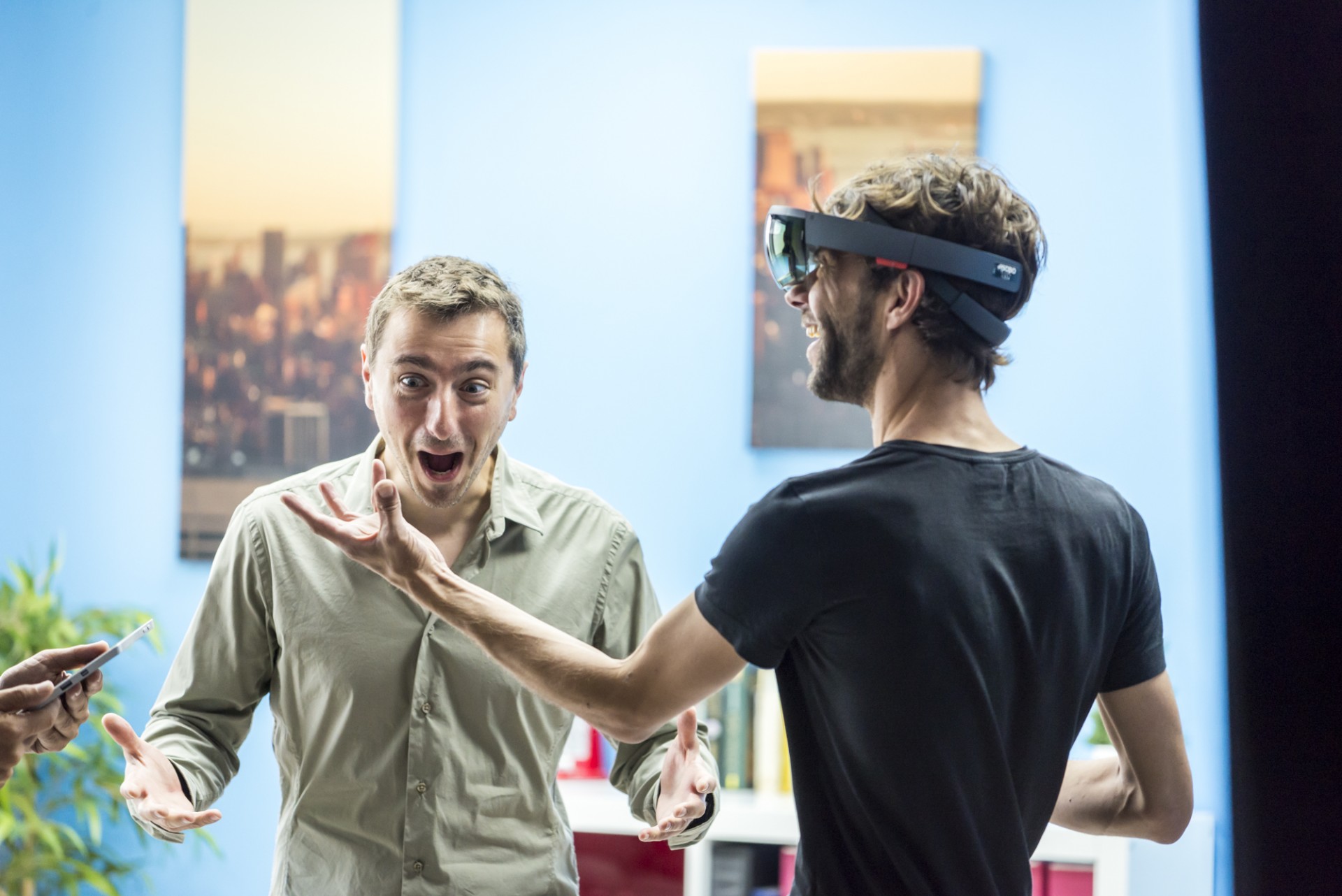 MISSION
You will have the mission of supervising:
Content of the elements to be implemented at each stage / content of the elements to be transmitted at each deadline.
Timelines, key milestones.
Task division/ defining priorities and distribution to the team
Development and implementation of internal processes, coordination between teams.
Production monitoring.
Supervision of the Test Cell (organization and follow-up of the work).
Reporting.
PROFILE
Project management graduate.
Rigorous, organized.
Reactivity / speed.
Leadership / Autonomy.
Communication / interpersonal skills
Excellent level in English.
Knowledge of Agile and SCRUM methods essential.
Previous experiences in the Video Games industry would be a plus.
BENEFITS & PERKS
Joining the team also means taking advantage of our internal social policy.
For example:
Our Quality of life (Brand new office, nice lunch area, South-western France 'art de vivre'…)
Our daily + (Lunch vouchers, public transportation subsidy, relocation services, free fruits, cakes and beverages…)
Our additional compensation (Free complementary health insurance, Christmas vouchers, annual bonus, profit sharing…)
TO JOIN US
Please provide:
CV, application letter
Availability
Portfolio, personal works, website …
HOLOFORGE INTERACTIVE
HoloForge Interactive is Asobo Studio's B2B branch focusing on adapting holographic solutions for our clients.